News from NORLA
Åse Birkenheier - Translator of the Month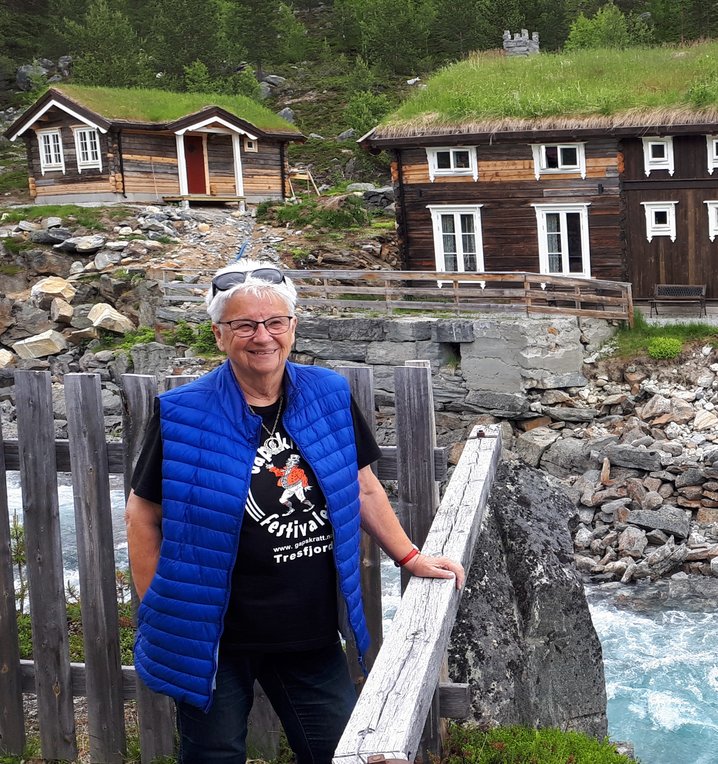 Åse Birkenheier at the Billingen Fjellstue, Billingsdalen, Norway
The translator of the month in September is Åse Birkenheier, who is Norwegian and translates into German.
This year sees the launch of two quite different translations by Åse; Knut Ødegård's poetry collection It's time and Asbjørnsen & Moe's Fairy Tales (Volume 2), for which she has also made the selection of fairy tales. And sharing Norwegian fairy tales with German readers is a thing very close to Åse's heart. We are pleased that during Frankfurter Buchmesse, she will do just that, in an event at the Norwegian Guest of Honour Pavilion (Saturday October 19, at 11 am on Stage 2 – read more). In addition, she will be presenting fairy tales at the Guest of Honour Pavilion's Performance table, on Saturday October 19, at 14.30, and on Sunday October 20, at 12.00 og 13.00.
For many years, Åse has been taking actively part in the Deutsch-Norwegische Gesellschaft in Bonn, and she also writes reviews of Norwegian books for readers in Germany.