News from NORLA
Author of the Day - every day in July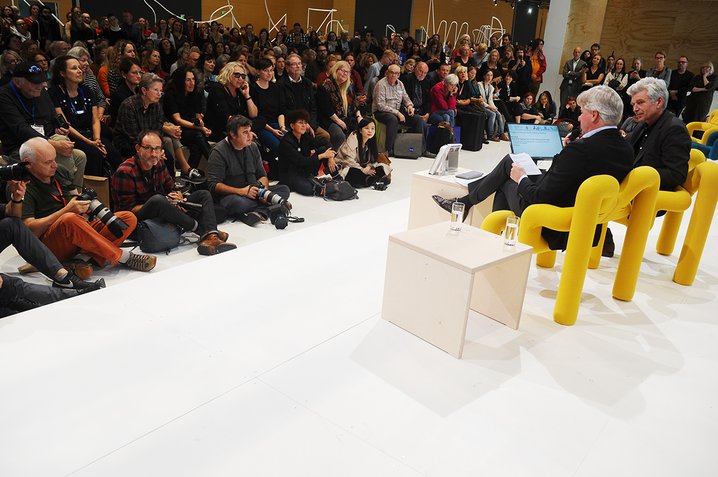 Karl Ove Knausgård and Director of Frankfurter Buchmesse Juergen Boos on the main stage of the Norwegian Guest of Honour Pavilion. Photo: Sabine Felber.
NORLA's offices are closed for holidays in July. However, on our Facebook page we have the pleasure of introducing a new writer every day. We look forward to sharing highlights from last year's packed Guest of Honour program at Frankfurter Buchmesse, as well as a presentations from other sources.
We recommend that you sit back to be entertained and also enlightened.
On Instagram we post Book cover of the day, displaying Norwegian books published abroad through translation subsidy from NORLA. See all covers here.
If you happen to read Norwegian, you might also enjoy our personal reading tips for the summer, here.
We wish everyone a great summer and happy reading!