News from NORLA
Christmas Greetings from NORLA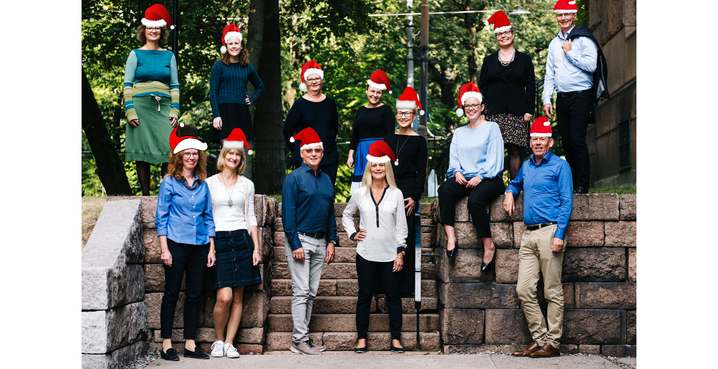 The most important year for Norwegian literature abroad is approaching fast. We look back upon a year of preparations, new friends and experiences. 2018 has been a fantastic prelude to 2019!
In 2019, Norway will be the Guest of Honour at Frankfurter Buchmesse 2019, the world's biggest forum for literature. There will be 240 titles published in 2018 and 2019, in German, with these authors forming the basis of the literature program, currently being planned in detail. The program will include around 300 events, where Norwegian authors will meet their German-speaking audience. The enormous breadth of translations, from Norwegian to German, involves a huge effort from translators. This high level of cooperation with the translators and their efforts to spread Norwegian literature around the world is something we greatly appreciate.
"The Dream We Carry"
Norway's slogan as Guest of Honour is taken from Olav H. Hauge's poem "It is that dream." The poem and slogan expresses the dream we have that Norwegian literature and art will open doors and hearts to an international audience and take them and us "into a cove we didn't know."
Through a comprehensive literature and culture program, we will be sharing voices and stories from Norway, promoting freedom of speech, and creating space for reading.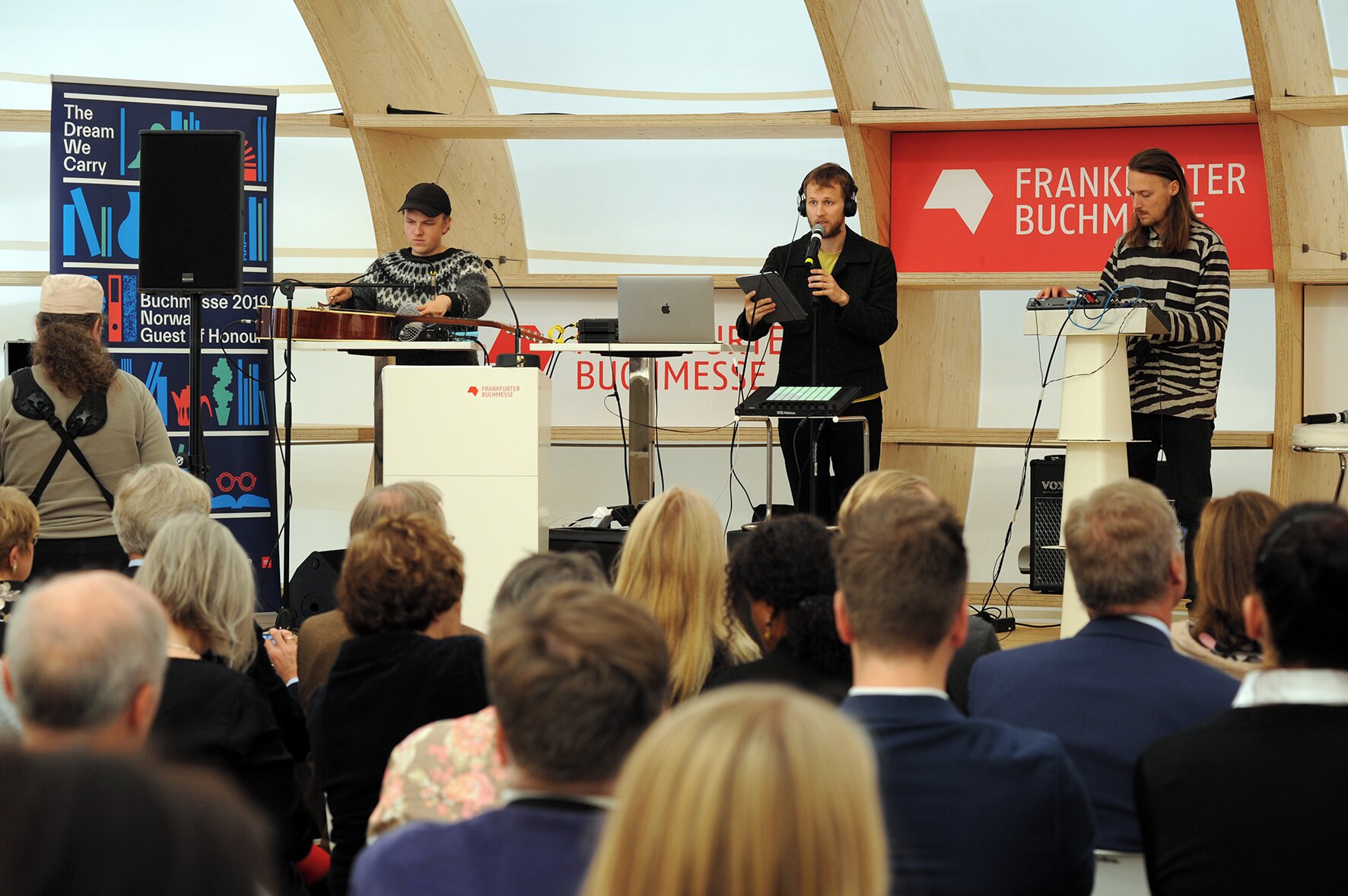 Frankfurter Buchmesse 2018
This year's Frankfurter Buchmesse was important for Norway. The press conference and ceremony, where we officially became Guest of Honour, were great experiences for us. The 350 press kits we made for the press conference were torn from our hands, and the event led to very good coverage of the initiative in both the German and Norwegian media. See the pictures and read more about what happened at this year's book fair here.
The Bookstore Initiative
This year 20 German bookstores visited Norway and became acquainted with several authors being published, in German, in 2018 and 2019. Next year, at least 20 bookstores will be added, and we look forward to giving them a warm welcome! We want to increase knowledge of- and interest in Norwegian literature, in German-speaking bookstores, with the aim of putting Norwegian books top of the Christmas sales list in 2019.
Read more about the visits here.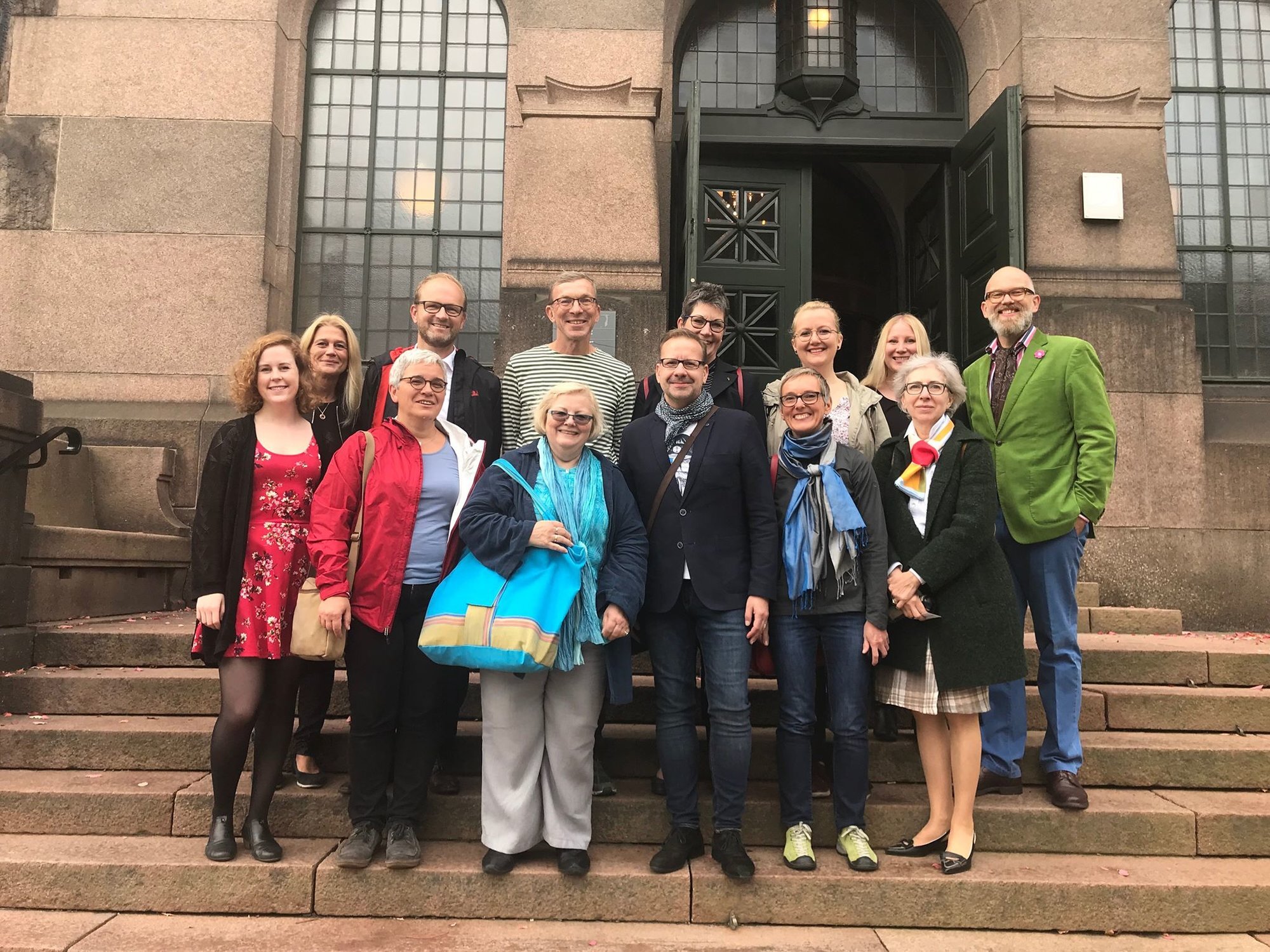 Visual Identity and New Channels
During the Frankfurter Buchmesse we presented the project's visual identity, designed by NODE Berlin Oslo. NODE have created a playful and flexible identity that brings a smile to our faces whenever we see a poster, a tote bag, or a roll-up. Please take a look at the movie and visit our new website here to experience Olav H. Hauge's poetry, and the visual identity.
To stay updated about the project follow us on our Facebook page @Norwegen2019.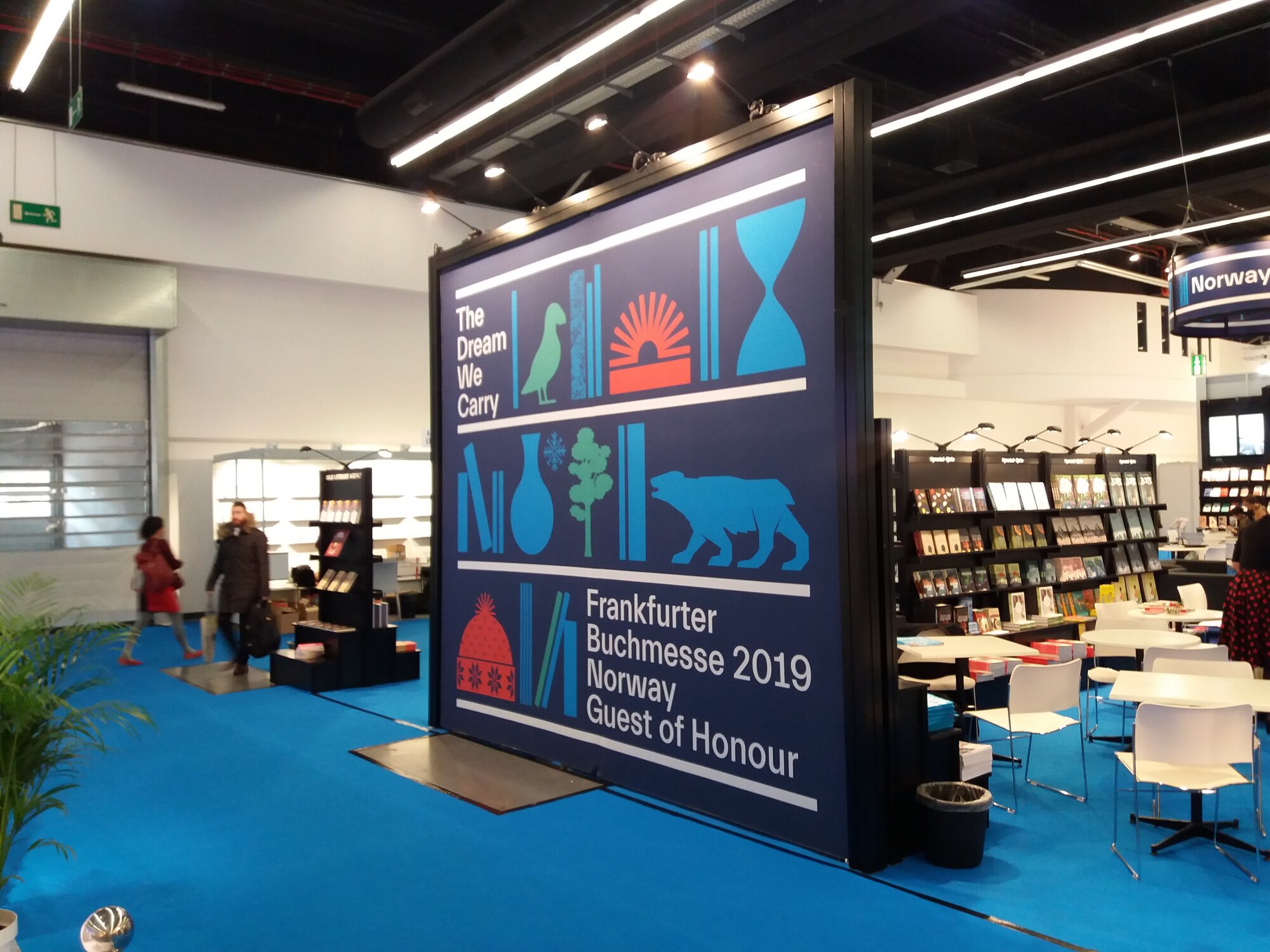 Book trade meetings
We have held eight book trade meetings in 2018, aimed at increasing rights sales and networking among authors, translators, foreign publishers and agents. We have been in Tokyo, Paris, Madrid, Vienna and Copenhagen. Many of these meetings take place in close cooperation with the Norwegian embassies and consulates. We are very grateful for their cooperation.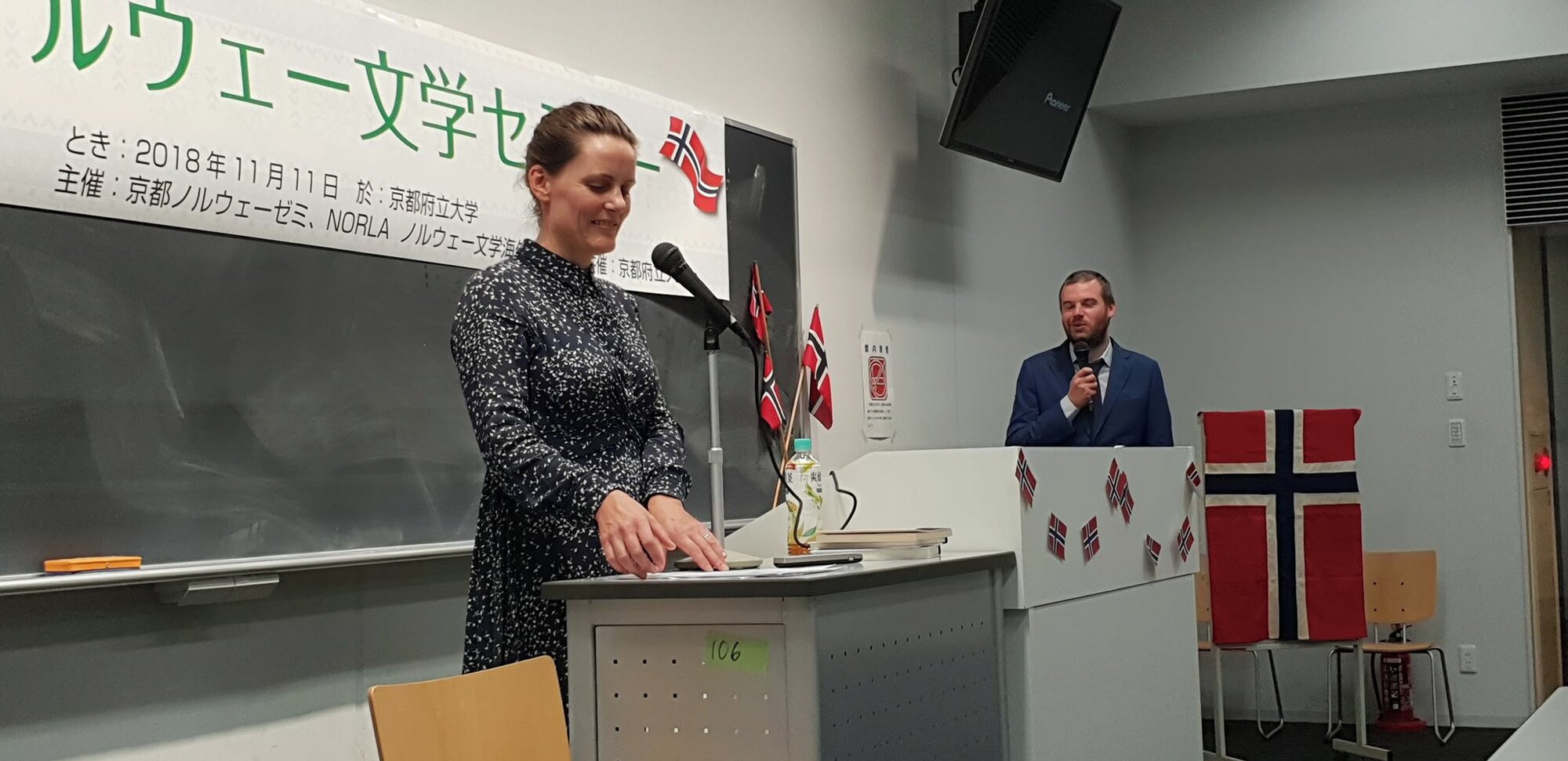 Press Work
In 2018 we organised three press tours. A trip to Oslo and Lillehammer, in connection with the Lillehammer Literature Festival; and a trip in conjunction with HRH Crown Princess Mette-Marit's literature train, that went from Kristiansand to Stavanger. We have also taken German-speaking journalists on the "Coast Contemporary." These journeys, enabled journalists and bloggers to become familiar with many Norwegian writers, and gave them the opportunity to experience Norway as a cultural destination. The trips resulted in a great deal of press coverage and good contacts for the year to come.
We will arrange two press tours in 2019 in addition to some smaller trips for German TV. We receive many inquiries from German TV, newspapers, magazines and industry media that want to experience Norwegian literature in Norway.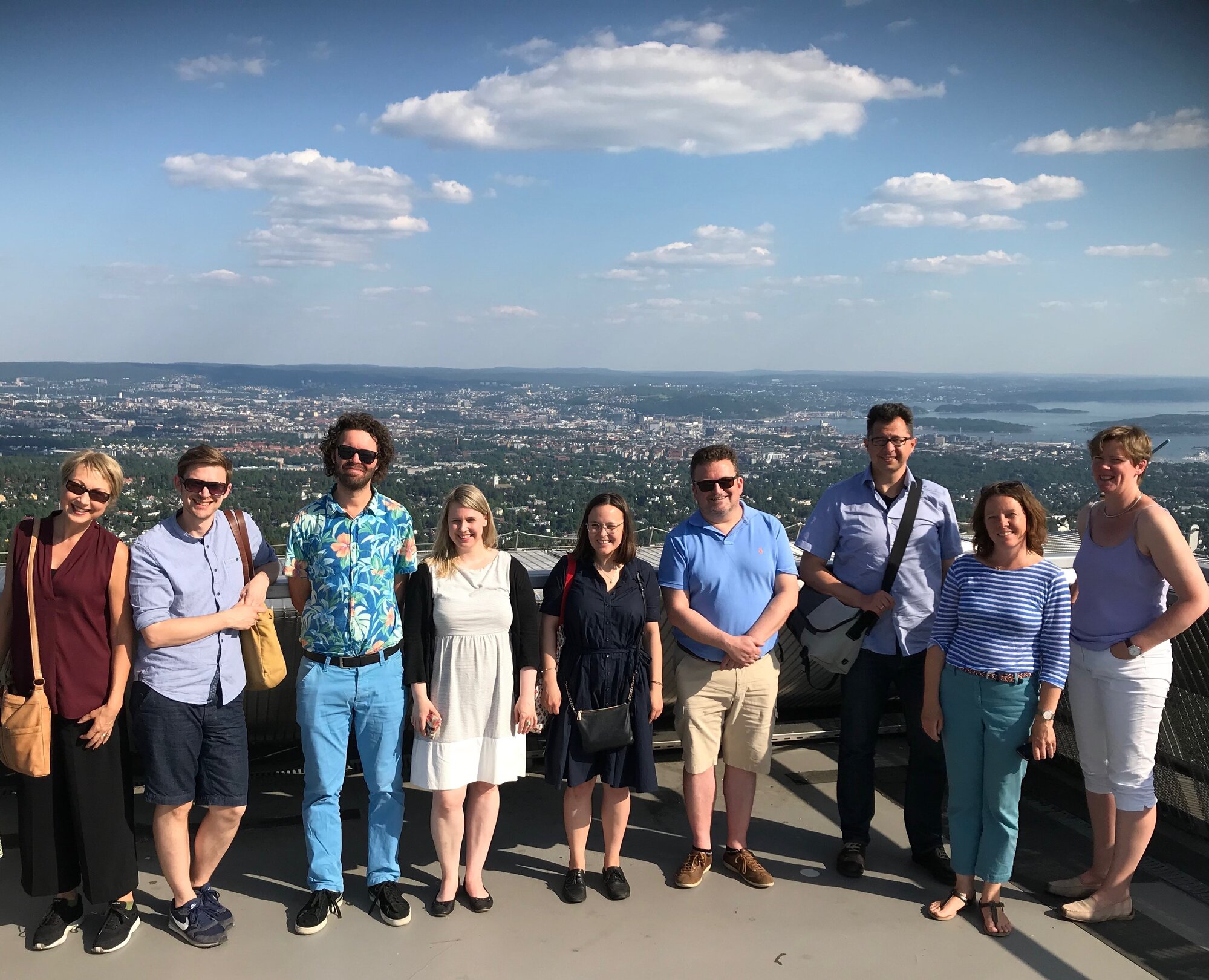 The Pavilion
At the Frankfurter Buchmesse in October 2019, Norway will have a 2300m2 pavilion. And in January, NORLA – in collaboration with DOGA and NAL – held a single stage open architecture competition for its design. The competition's winning proposal is called "Norway tells" created by the architects Manthey Kula and LCLA, who are currently working on the next stage of the pavilion's development. We very much look forward to showing you the results!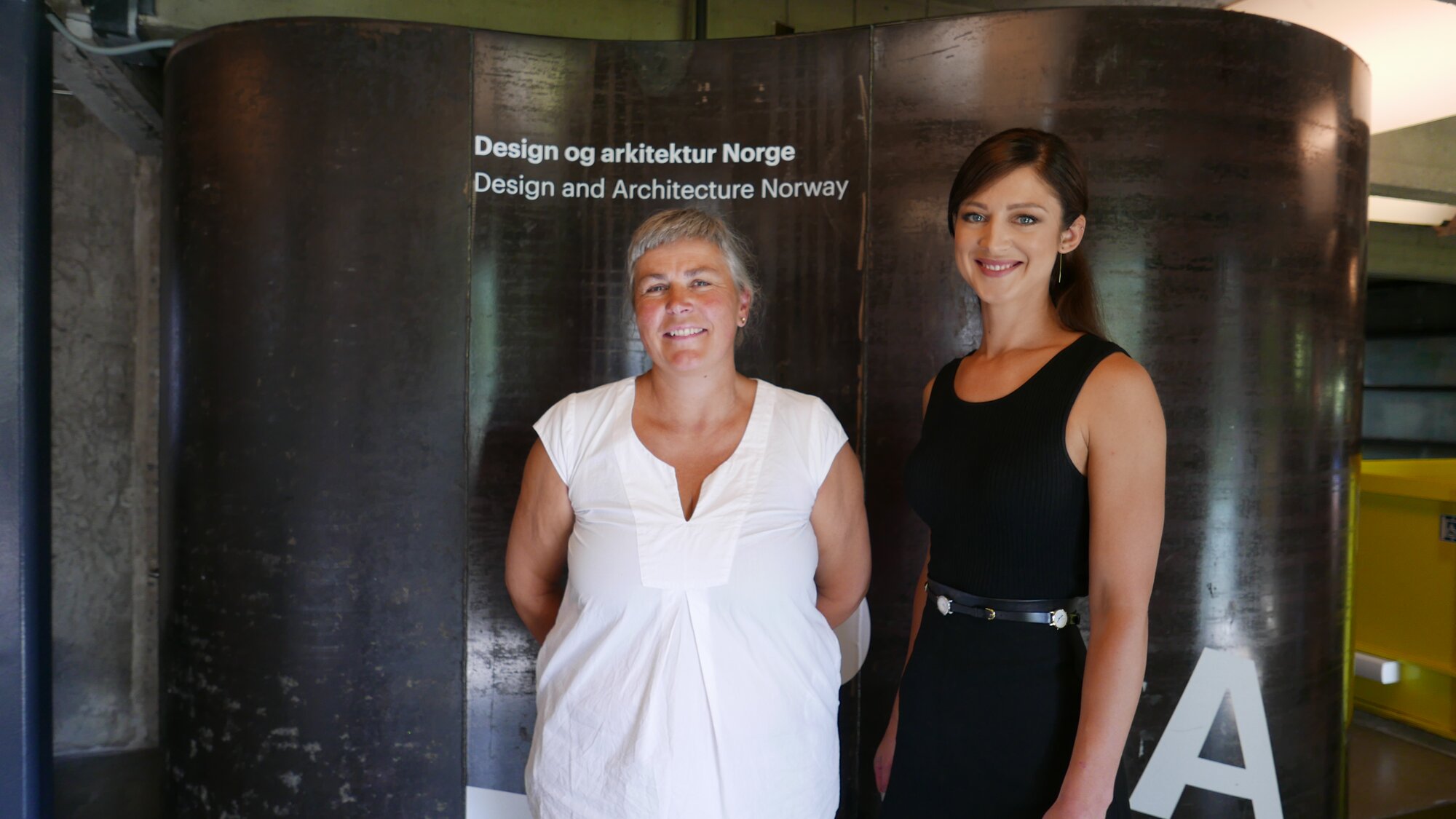 The Culture Program
The Guest of Honour has a unique opportunity to present a culture program which will introduce other Norwegian art forms to a German audience. The cultural program will consist of exhibitions, concerts and performing arts and will take place during autumn 2019, primarily in Frankfurt, but also in Berlin and other cities. We have just announced one of the forthcoming highlights of the program, namely that Schirn Kunsthalle Frankfurt will have an extensive show of Hannah Ryggens work, from September 2019 to January 2020. Read more about it here.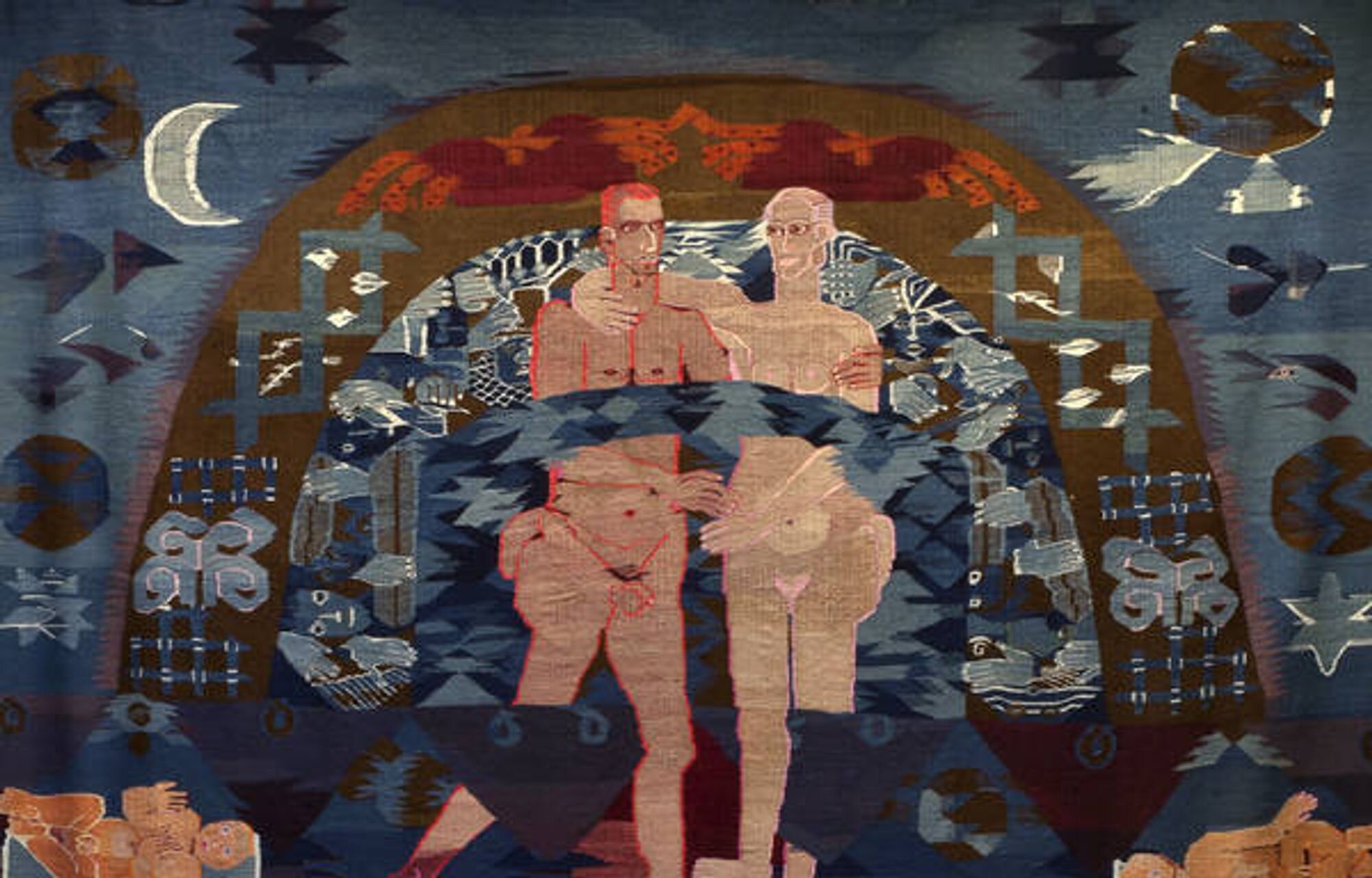 In addition to being Guest of Honour at Frankfurter Buchmesse in 2019, Norway will be the "Country in Focus" at the European Film Market at the Berlin International Film Festival (February 7-15), and at the world's biggest jazz fair, Jazzahead in Bremen (April 25-28). Both Berlinalen and Jazzahead are linked to the Frankfurt project and will strengthen the impact of Norwegian art and culture, in Germany, in 2019 and beyond.
We're very excited about our Guest of Honour year, 2019, and wish all our friends and partners a Merry Christmas and a Happy New Year!
Christmas greetings from Margit and Halldór