News from NORLA
Frank Zuber – October's translator of the Month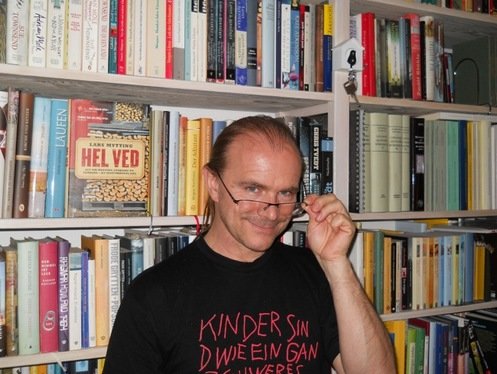 Frank Zuber
Our translator of the month for October is Frank Zuber from Germany, who is a highly engaged ambassador for Norwegian literature in Germany, in several genres.
During the Frankfurt Book Fair, Frank was awarded NORLA's Translator 's Award for 2018 by Norway's Culture Minister, Trine Skei Grande. He has received the award for his efforts in translating Norwegian non-fiction.
(More about the award here).
Read more about Frank here.
Those of you who understand Norwegian can read his Translator of the Month interview here.
On our Frankfurt 2019-website we have just started a new series: Translator's Relay.
Our very first interview is with Frank, read it in English here (or in German here).
Read more
See other translators interviewed in the Translator of the Month series here.