News from NORLA
Joanna Bernat - Translator of the Month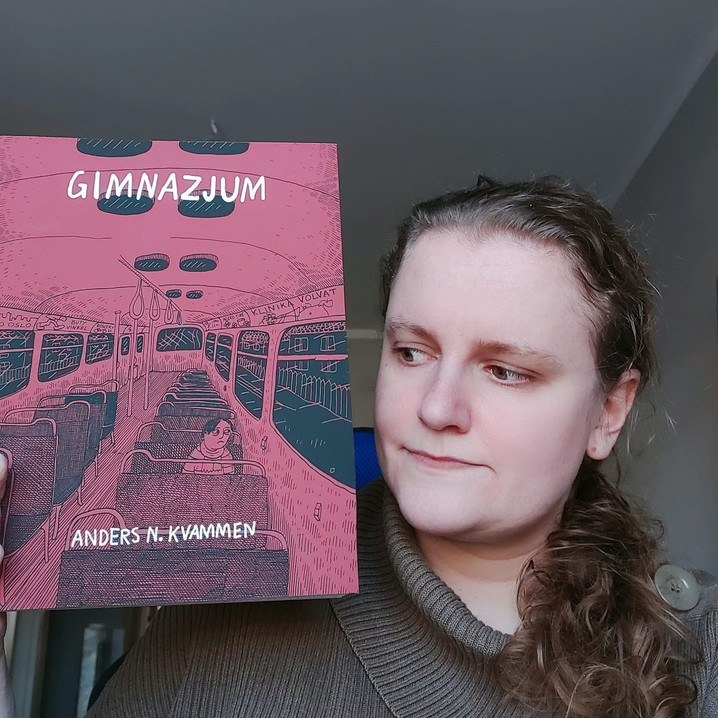 Joanna Bernat with Anders N. Kvammen's award-winning book "Junior High" (original title: Ungdomsskolen)
Our translator of the month for June and July is Joanna Bernat from Poland. She has an education in Scandinavian studies and Polish philology. For the past thirteen years she has worked for the publishing house Vigmostad & Bjørke and collaborated with translation agencies. She primarily translates literature for children and young adults, but also has experience with non-fiction. In 2018, Joanna started publishing books for children and young adults in Poland under the publishing house named dziwny pomysł (weird idea).
Your Ukrainian colleague Natalia Ilishchuk passed on the baton to you. She writes:
"During the first days of the war, I received a message from a Norwegian to Polish translator, Joanna Barbara Bernat. She wrote that she had found me on booksfromnorway.com and she offered me her help. It touched me deeply. And in general, Poland is doing so much for the Ukrainian people now!
I have read about Joanna and became interested in her biography. Therefore, I would like to pass on the baton to her. I would also like to ask when and how she got the idea to establish her own publishing house and how difficult it was.
How do you choose which books to publish and especially which Norwegian books you want to translate for your own publishing house? And since Norway was Guest of Honour at the Warsaw Book Fair in May, which or what kind of Norwegian books are most popular in Poland in your opinion? P.S. I really like the name of your publishing house!".
The fact that I established my own publishing house had a lot to do with the dream of becoming a translator. I had translated some short stories, but since there are so many great Norwegian-to-Polish translators already, it was difficult to get an entire book to translate. I therefore decided to use NORLA's support scheme to make a sample translation of a book – and I chose the graphic novel Junior High (Ungdomsskolen). But no publisher seemed interested to publish it. That's when I decided to publish the book myself, since I knew so much about the whole publishing process. I have chosen to start with children's books (Lars Mæhle's kindergarten crime) since they were easier to distribute.
I choose books that thematically suit the publishing house. Topics I am interested in are bullying and marginalized groups. Now I primarily publish young adult books about LGBT people. I have also started buying books from countries other than Norway.
Norwegian books in Poland have gone through different phases. In the 90s, it was first and foremost Margit Sandemo – and really just her. After the Millennium-series and other Swedish crime fiction books, Norwegian crime fiction also became increasingly popular in Poland and it still is. But now there are more books being published – from crime fiction to children's books, comics and perhaps first and foremost contemporary fiction, especially books written by young women.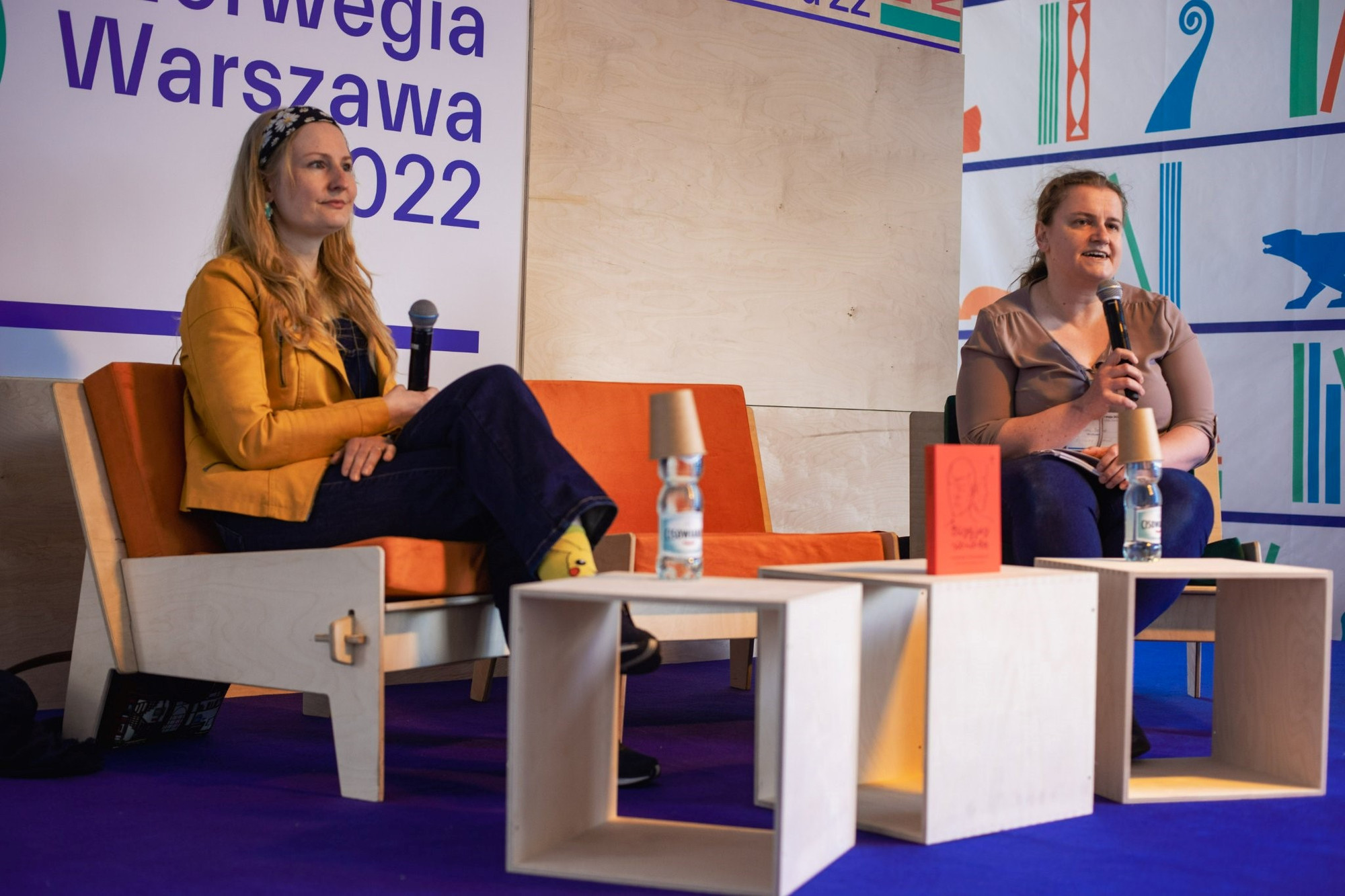 Read more
Those of you who understand Norwegian can read Joanna's Translators of the Month interview in full here
Learn more about Joanna on Books from Norway
Other translators interviewed in our Translator of the Month series