News from NORLA
Meet spring's New Voices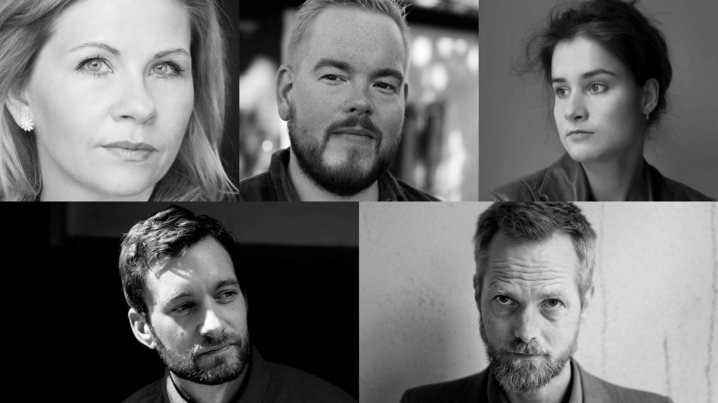 (Top to bottom, left to right): Marianne Kaurin (photo: Aschehoug), Jan Kristoffer Dale (photo: Kjersti Sletteskog), Maria Kjos Fonn (photo: Tine Poppe), Tore Skeie (photo: Paw Wegner Gissel) and Bår Stenvik (photo: Paal Audestad).
Next year, Norway will be Guest of Honour at the Frankfurter Buchmesse. Bringing forth new literary voices internationally is an important goal of the initiative. NORLA has entered into the development program, New Voices, in collaboration with Talent Norway and the Norwegian Publishers' Association.
Group 5 of New Voices consists of the following authors:
Marianne Kaurin
Read more at Oslo Literary Agency's website
Bår Stenvik
Read more at Hagen Agency's website (fiction) and non-fiction
Tore Skeie
Read more at Gyldendal Agency's website
Jan Kristoffer Dale
Read more at Books from Norway
Maria Kjos Fonn
Read more at Oslo Literary Agency's website
During the spring, the five participants will be offered courses and training in Oslo, and also the opportunity to put the training into practice, at various venues. The participants will meet translators, publishers and audiences in cities such as London, Berlin and Leipzig.
Read more
Read more about the New Voices-scheme and previous participants here.
All information about the Frankfurt 2019 project is to be found here.