2022-02-12
NORLA's Translator's Award for 2021 goes to Karolina Drozdowska
NORLA's translator's award was given out for the 16th time at the Bergen International Literary Festival on 12th February.
The prize is awarded to an emerging translator talent working directly from Norwegian to encourage their continued efforts in promoting Norwegian literature. The prize is awarded annually, alternating each year between translators of fiction and non-fiction. The fiction award is granted courtesy of Kristin Brudevoll's Anniversary Fund.
NORLA's translator's award for 2021 is awarded to Karolina Drozdowska for her translations of fiction into Polish.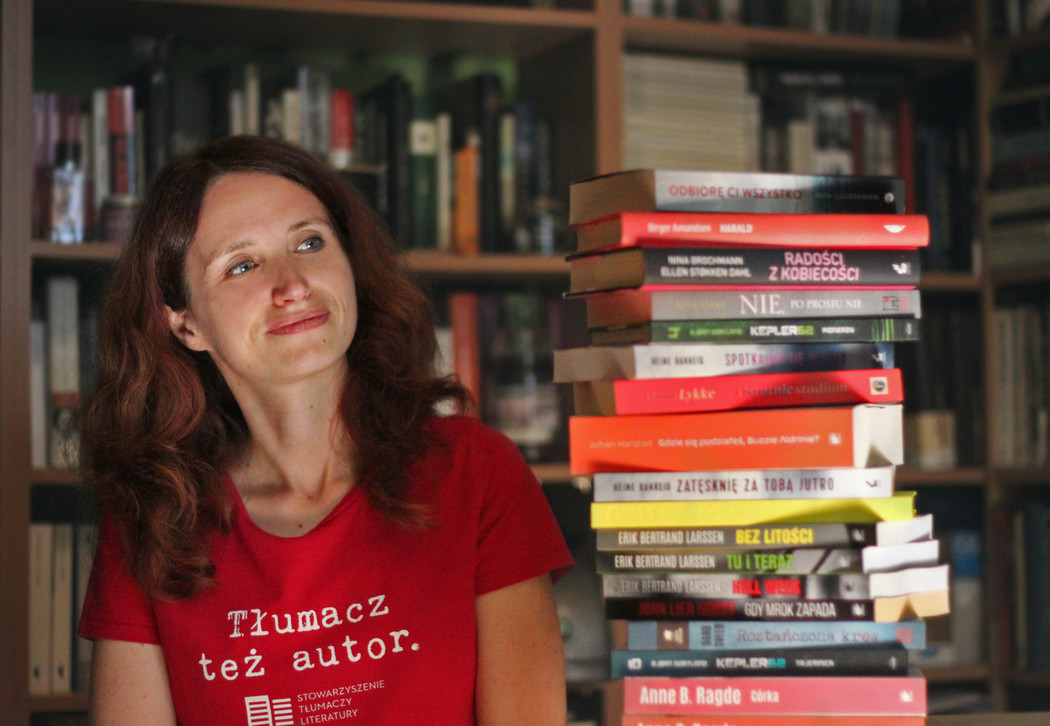 NORLA first became aware of Karolina Drozdowska ahead of a translator seminar we invited her to in 2009. We were then particularly impressed by her contribution to the causerie competition we held in 2013, in connection with the Translated Days ('Oversatte dager') festival at the House of Literature in Oslo. Her essay was titled 'My life on a 19th century Norwegian farm: A critical study', which began as follows: 'My name is Karolina and I lead a double life. During the day, I work at a publishing house and attempt – rather desperately – to finish writing my PhD thesis on Jens Bjørneboe's epic theatre. But in the evening, I come home, turn on my computer and settle back into my life on a farm in Norway.'
The essay is so entertaining that we could easily quote it here in its entirety, but it also provides an accurate and enlightening insight into the challenges and everyday life of a translator. Translation is a livelihood and way of life. The essay received significant attention and was later published and shared via several channels.
This says a lot about Karolina's work as a translator: NORLA has rarely received such persuasive and enthusiastic recommendations for a candidate for the translator's award. She is described as a hardworking, inquisitive, intelligent and brave translator, someone who has mastered both Norwegian and Polish to a remarkable degree – resulting in her fantastic translations. Not only is she a talented and engaged translator, she is also a passionate mediator of Norwegian literature among Polish publishers, colleagues and other readers. Numerous colleagues have benefited from her eagerness to cooperate and lend a helping hand – something we have experienced ourselves on her visits to Norway and our own trips to Poland.
Karolina's work in translation has shown a rapid development, and she could certainly have received this award a long time ago. Many authors have been translated into Polish thanks to her, including Helga Flatland, Marie Aubert, Ruth Lillegraven, Nina Lykke and Lars Mytting. We hope the award will help stimulate her continued efforts within Norwegian literature, and we would like to wish her the best of luck with the NORLA's translator's award!
The award includes a prize of NOK 20,000 and a stay of up to three weeks at the writer's flat in the House of Literature in Oslo.
Karolina lives in Gdynia. In addition to working as a translator, she is also an assistant professor at the University of Gdańsk.
Read more
Read more about Karolina Drozdowska here
In August 2021, Karolina was NORLA's Translator of the Month. Read more here
Read more about NORLA's translator's award here
Read Karolina's winning causerie entry from 2013 here (in Norwegian only)