News from NORLA
Translator of the Month for October — Marta Roķe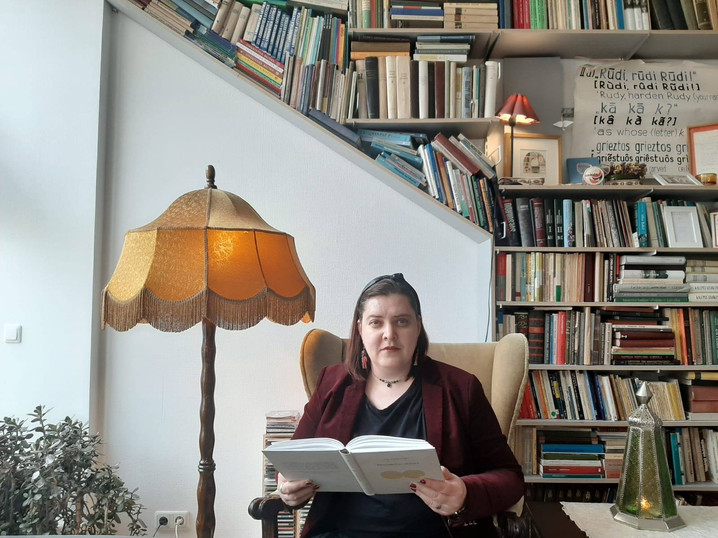 Marta Roķe at the House of Languages.
The Translator of the Month for October is Marta Roķe who translates to Latvian. Her translations include the children's book series about Doctor Proctor by Jo Nesbø, and she is now in the process of finishing the William Wenton series by Bobbie Peers. Marta has studied the cultural connections between Norway and Latvia, and translation. She has many years of experience with teaching Norwegian, and she helped establish a cultural center dedicated to language — Valodu māja — House of Languages in Riga.
In our interview with Marta, one of our questions was:
«You have been a part of founding House of Languages in Riga. Could you tell us more about their activities and users/target groups?»
She answered:
The House of Languages is a cultural center in Riga with language specialists who believe strongly that language can create positive change, both in society and for individuals. We work within language education by developing educational resources and teaching, and we have our own publishing house with a focus on niches, themes and authors that are not covered by the Latvian publishing industry to the extent that we wish they would be — we're open to new linguistic, social, cultural and historical perspectives. And we have a dream of establishing the first Language Museum in Latvia. Right now, we have an exciting collaboration project with The Norwegian Museum of Written Culture (Nynorsk kultursentrum) in Norway: a digital exhibition about the state of Nynorsk ("New Norwegian") in Norway and Latgalian in Latvia. Additionally, we have different events, lectures and discussions related to language, and we have a linguistic library and a bookshop selling both new and secondhand books in different languages. Please do visit us when you are in Riga!
You can find and follow us on Facebook: Valodu māja – House of Languages. And if you want to join us in creating positive change through language, you can also join our organization.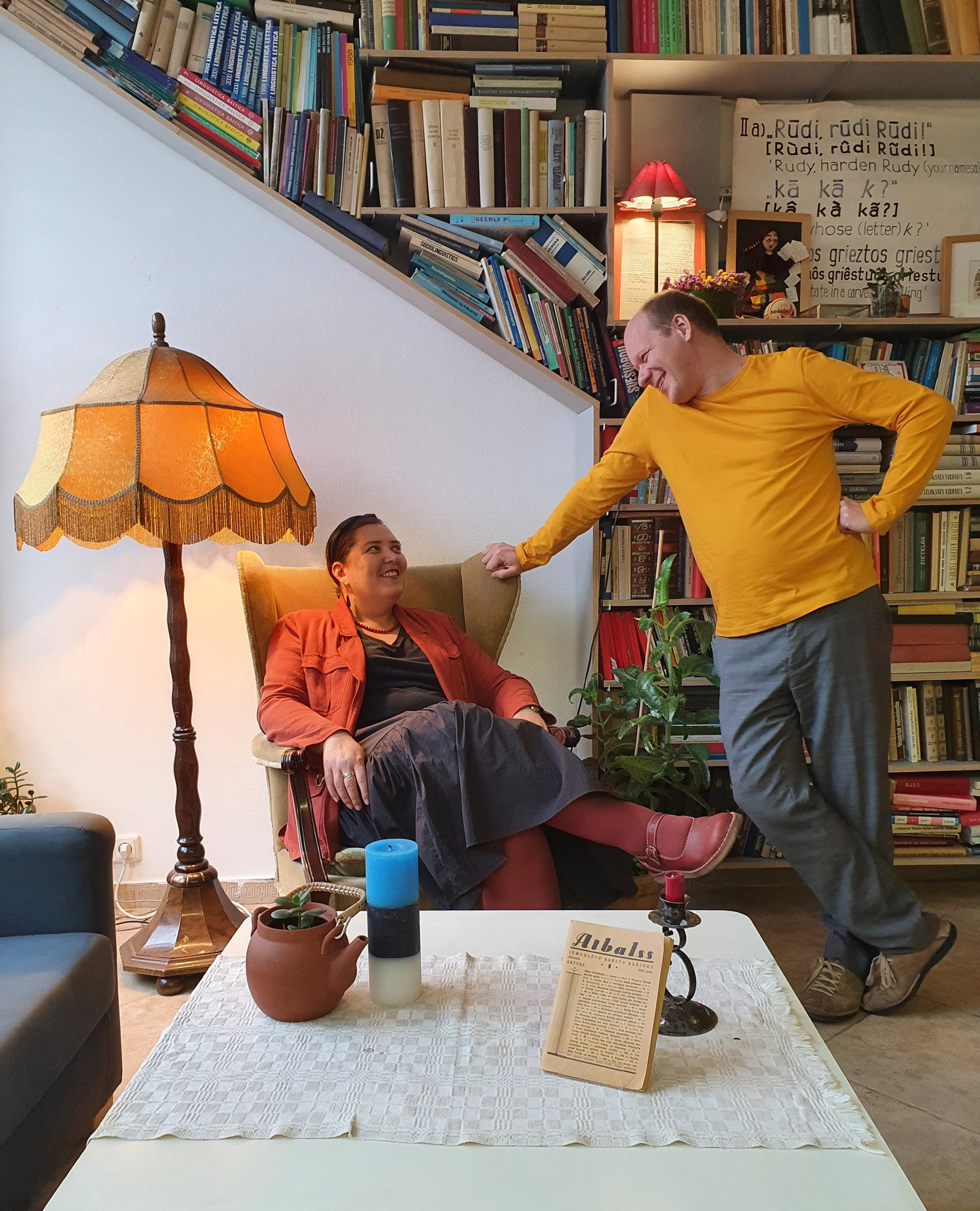 Read more
Those of you who understand Norwegian can read Marta's Translators of the Month interview in full here
Learn more about Marta on Books from Norway
More about the House of Languages here
Other translators interviewed in our Translator of the Month series