January 04 2017-March 31 2017
NORLA's activities in the 1st quarter 2017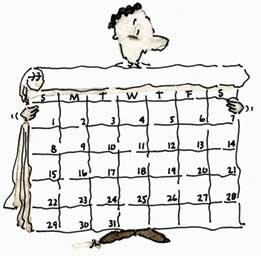 This spring, NORLA's staff look forward to attending several book fairs, events and literary festivals around the world. See detailed list below.
Feel free to contact us to schedule a meeting!
We hope to see you!
JANUARY
January 15 – Application deadline: Author and lecturer visits to institutions of higher learning abroad
Read more.
January 17-20 – NORLA to meet Nordic colleagues in Nuuk, Greenland
Read more.
FEBRUARY
February 1 – Application deadline: Translation subsidy for Norwegian non-fiction
Read more about the translation subsidy for Norwegian non-fiction here.
February 15 – Application deadline: NORLA's Translators Hotel Spring 2017
NORLA offers translators of Norwegian literature to apply for stays at our Translators hotel in Oslo during the spring of 2017: weeks 19-20 (i.e. as of Monday May 8 through Sunday May 21).
Please note that the offer is only available for translators who translate directly from Norwegian.
Read more (in Norwegian) here.
MARCH
March 1 – Application deadline: Sample translation of Norwegian literature
Publishers, agents and translators abroad and in Norway can apply to NORLA for subsidies for sample translations.
Read more here.
(Translators may also apply, but have no application deadline. Read more in Norwegian here).
March 14 – 16 – NORLA will take part in the London Book Fair at Olympia, and you will find us at the Nordic stand, 6F70.
Read more here.
March 23 – 26 – Strong Norwegian presence in Leipzig: This year no less than elleven Norwegian authors will put their mark on the Leipziger Book Fair; Jostein Gaarder, Maja Lunde, Øyvind Torseter, Ole Thorstensen, Gudrun Skretting, Erika Fatland and Håkon Øvreås. Also the four authors on NORLA's program Nye stemmer (New Voices) will come to Leipzig: Simen Ekern, Roskva Koritzinsky, Sigbjørn Mostue and Nils Henrik Smith.
State Secretary for Ministry of Foreign Affairs, Laila Bokhari will be present at the Book Fair, and from NORLA the following will take part: Aslak Sira Myhre, chairman of the board and Halldór Guđmundsson, Project Leader for Norway as Guest of Honour 2019, Director Margit Walsø and Senior Advisers Andrine Pollen, Dina Roll-Hansen and Oliver Møystad.
Read more about Leipzig here
APRIL
April 3 – 6 – NORLA at the Bologna Book Fair
NORLA attends the children's book fair in Bologna, Italy, April 4-7. Please contact us if you would like to book a meeting at stand 30 C 18!
"Read more":