February 04 2019
Startup for Spring's New Voices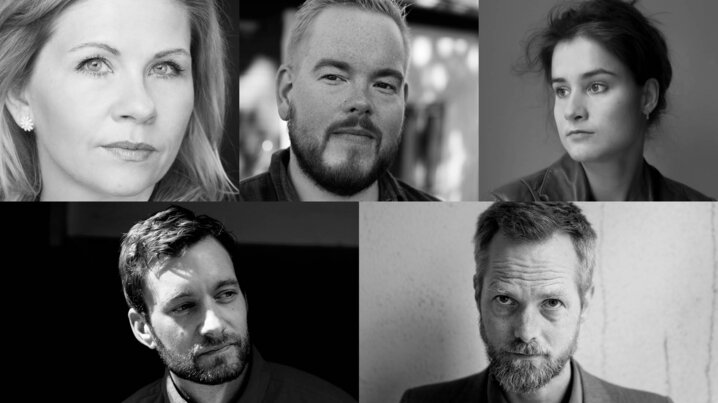 The five authors participating in spring's New Voices program, will receive a small introduction to international rights work and NORLA's activities, plus an intensive course in presentation technique by translator and actor Erik Skuggevik.
Read more about the authors here.
And read more about the New Voices program here.
Photo:
(Top to bottom, left to right): Marianne Kaurin (photo: Aschehoug), Jan Kristoffer Dale (photo: Kjersti Sletteskog), Maria Kjos Fonn (photo: Tine Poppe), Tore Skeie (photo: Paw Wegner Gissel) and Bår Stenvik (photo: Paal Audestad).