March 11 2019
United Kingdom
Spring's New Voices to publisher's seminar in London
On the eve of the London International Book Fair, the five New Voices will be taking part in a publisher's seminar, organised by NORLA in collaboration with the Norwegian Embassy in London.
Read more about the five authors comprising spring's New Voices here.
And read more about the New Voices programme here.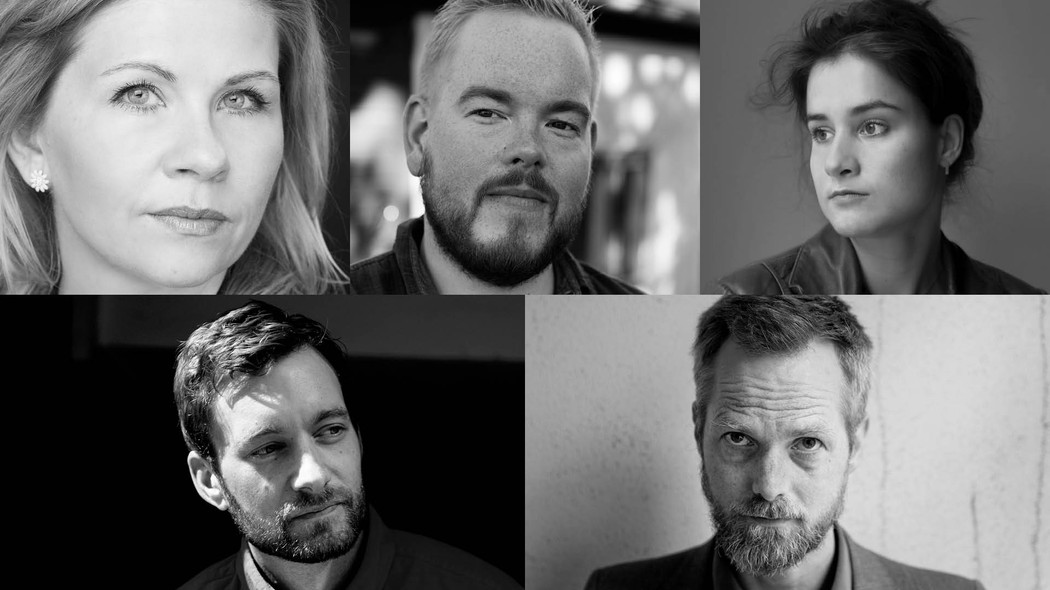 Photo:
(Top to bottom, left to right): Marianne Kaurin (photo: Aschehoug), Jan Kristoffer Dale (photo: Kjersti Sletteskog), Maria Kjos Fonn (photo: Tine Poppe), Tore Skeie (photo: Paw Wegner Gissel) and Bår Stenvik (photo: Paal Audestad).