News from NORLA
Christmas greetings from NORLA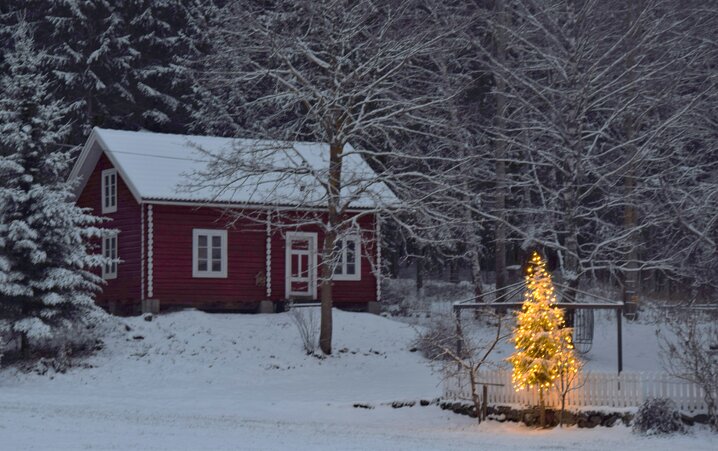 Photo: Ann Strandvik Olerud
2020 was a year that has fully demonstrated how important books are to people. The written word provides knowledge, reading pleasure, art experiences, comfort and visions in times of change. From March, NORLA altered its plans for following up the 2019 Guest of Honour year – to the dissemination of literature digitally. Through a range of webinars, we facilitated author presentations, exchanges and networks between literary agents, editors and translators, in close collaboration with Norwegian embassies and consulates, among others. Read more.
We also summarised the Guest of Honour project, Frankfurt 2019 The Dream We Carry, in our own report. The public evaluation of the project was recently launched and concluded that the Norwegian Guest of Honour project was a success. Read more.
During this year, we have missed the physical meeting places we normally have at book fairs and festivals. But by increasing our digital activity we have come a long way, and made contact with many people we would not have met otherwise. We have also presented the winner of NORLA's Translator's Award. Lucy Moffatt, before a large audience via our first award-winner's film.
Her Royal Highness, Crown Princess Mette-Marit, has written a personal Christmas letter to German booksellers. As ambassador for literature abroad, she offers her thanks to the booksellers not just for their efforts during the Guest of Honour initiative in 2019, but also for their tireless work getting books out to readers during the pandemic. Her letter is being sent, in collaboration with the Berlin embassy, to 2,540 booksellers all over Germany and is meant as a gesture of moral support during this difficult time. The Crown Prince and Crown Princess visited the Pankebuch bookstores in Berlin and Ludwig in Cologne last year. They also traveled on the literary train from Berlin, via Cologne to Frankfurt and were of course guests at the Frankfurter Buchmesse. Read more.
We are looking forward to a new year with new opportunities – and a new normal situation, where physical meetings might be once again possible. At the same time, we will continue to develop our digital meeting places. Many thanks to the authors and agents, translators, publishers and our literary friends at home and abroad for the good cooperation, and last but not least, thank you to the Norwegian embassies.
Happy Christmas!
Best wishes, Margit Walsø, Director of NORLA