January 01 2016-March 31 2016
NORLA's activities in the 1st quarter 2016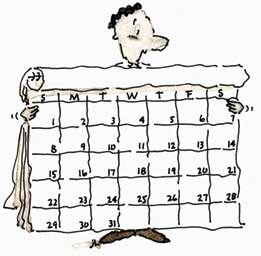 This spring, NORLA's staff look forward to attending several book fairs, events and literary festivals around the world. See detailed list below.
Feel free to contact us to schedule a meeting!
We hope to see you!
JANUARY
January 13-15 – NORLA to meet Nordic colleagues in Stockholm.
Read more.
January 15 – Application deadline: Author and lecturer visits to institutions of higher learning abroad
Read more.
January 21-25 – NORLA at the Jaipur Literature Festival and BookMark in India.
Read more.
FEBRUARY
February 1 – Application deadline: Translation subsidy for Norwegian non-fiction
Read more about the translation subsidy for Norwegian non-fiction here.
February 5 – Translators seminar in Moscow – in commemoration of the translator Ljubov Gorlina
Russian-Norwegian translators are organizing a seminar on 5 February at the embassy in Moscow. Translators from Moscow, Archangelsk and Murmansk will take part. The seminar is dedicated to the translator Ljubov Gorlina (1926-2013).
Read more.
February 9 – Focus on Norwegian fiction in Copenhagen
The Norwegian embassy in Copenhagen, the Norwegian Publishers Association and NORLA continue their collaboration on initiatives to promote Norwegian literature in Denmark. An exclusive mini-seminar is being arranged on 9 February for Danish publishers, dedicated to Norwegian fiction. Critic and translator Margunn Vikingstad will give an orientation on Norwegian contemporary literature. The authors Hilde Kvalvaag and Johan Harstad will present themselves and their writing.
Read more.
February 15 – Application deadline: NORLA's Translators Hotel Spring 2016
NORLA offers translators of Norwegian literature to apply for stays at our Translators hotel in Oslo during the spring of 2016: weeks 16-17 (i.e. as of Monday April 18 through Sunday May 1).
Please note that the offer is only available for translators who translate directly from Norwegian.
Read more (in Norwegian) here.
February 18-20 – Translation festival "Oversatte dager" in Oslo
In conjunction with the translation festival "Oversatte Dager" (Translated Days) at the Norwegian House of Literature in Oslo, NORLA has once again this year announced a causerie contest for translators of Norwegian literature. Three winners have been chosen and they will perform their causeries during the festival.
Read more.
February 29 – Meeting of NORLA's committee of experts for non-fiction
For consideration of applications for translation subsidies with deadline 1 February.
Read more about the translation subsidy here.
MARCH
March 1 – Application deadline: Sample translation of Norwegian literature
Publishers, agents and translators abroad and in Norway can apply to NORLA for subsidies for sample translations.
Read more here.
(Translators may also apply, but have no application deadline. Read more in Norwegian here).
March 9-10 – Initiative to promote Norwegian literature in Tokyo
In collaboration with the embassy in Tokyo NORLA is planning a two day programme about Norwegian literature. The event is designed for Japanese translators and publishers and will have a particular focus on crime fiction and children's literature. Participants from Norway are authors Jørn Lier Horst, Mari Kanstad Johnsen, Erik Bertrand Larssen, publisher Svein Størksen of Magikon publishing house and translator Anne Lande Peters, as well as NORLA.
Read more.
March 17-18 – Translation workshop in Calcutta
NORLA have been cooperating with Seagull School of Publishing about a seminar on translation to/from Indian languages. The seminar was originally planned for the autumn 2015, but will take place March 17-18.
Norwegian writer Pedro Carmona-Alvarez will participate and work together with the translators on an excerpt from his novel "The Weather changed, Summer came, and so on", which has been translated from the Norwegian by Diane Oatley. The English text will be used as a basis for translations into Indian languages.
Read more.