News from NORLA
2019 will be a year packed with exciting activities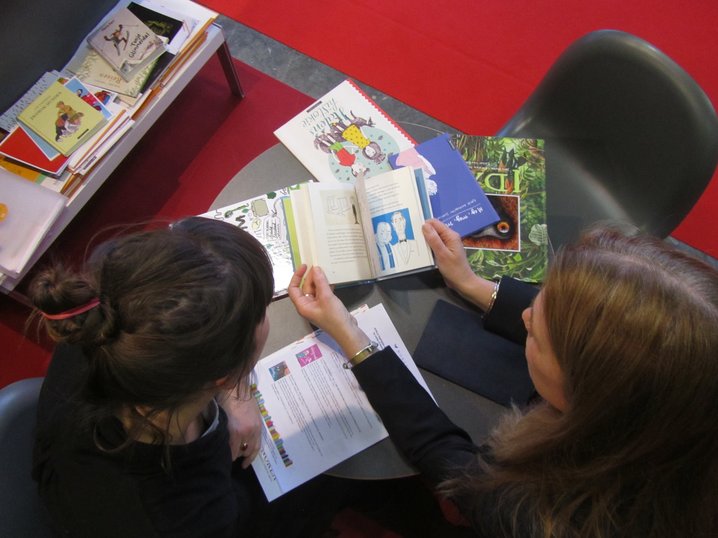 We look forward to all the meetings and experiences ahead!
There are many highlights ahead, both in Norway and abroad, in our Guest of Honour year at the Frankfurter Buchmesse.
Below we have listed some of the activites that will take place in the months to come.
NORLA has already been to Helsinki at the annual meeting with our Nordic colleagues, and we have been in New York with the Norwegian literary agents participating in the Literature Go Global project. We have also been to India along with Maja Lunde and Hanne Ørstavik at the Jaipur Literature Festival / BookMark.
In addition, the preliminary event of the Norwegian Guest of Honour year has taken place in Berlin, an evening dedicated to Norwegian children's literature. The event included the opening of a touring exhibition displaying the works of eleven Norwegian illustrators, selected from a variety of new Norwegian picture books for both children and adults.
In February, we are attending a Nordic children's book conference in Stavanger. And we are also looking forward to the start-up workshop with the five authors participating in our New Voice Program this spring, and the Rights Salon for children and young adult's literature, in New York, under the direction of the Frankfurt Book Fair's New York office. We will have an book trade meeting in The Hague and attend the festival Translated Days in Oslo.
After that there will be the book fairs in London, including a publisher's seminar, and Bologna. And in late April a grand German-Norwegian literature festival will take place in Oslo under the heading On the Way to Frankfurt.
We also look forward to May, with the tenth season of our popular Translators hotel followed by an action-packed Norwegian Festival of Literature at Lillehammer.
The next big event in Germany will be the Berlinale film festival (February 9-13th) where Norway will be the focus country this year.
Read more
We are also very excited about the Leipzig Book Fair (March 24-27th) where a record number of Norwegian authors and illustrators will be making an impression on both the book fair and the city.
Read more about the 20 participants here.
Norway is partner country during the major cultural festival that takes place in Bremen in April, ahead of Jazzahead. Many exciting events are being planned with Norwegian authors, musicians and artists.
(Dates and details TBA).
And in June, the five authors in our New Voices programme take part in the Midsummer festival in Leipzig og Berlin (June 20-23rd).
Read more
And there is even more happening!
See the overview of all NORLA's plans (and deadlines) for the first half of the year here
Information about all the public events in German-speaking areas is continually being added here
Should you like to book a meeting with NORLA, please not to hesitate to contact us.